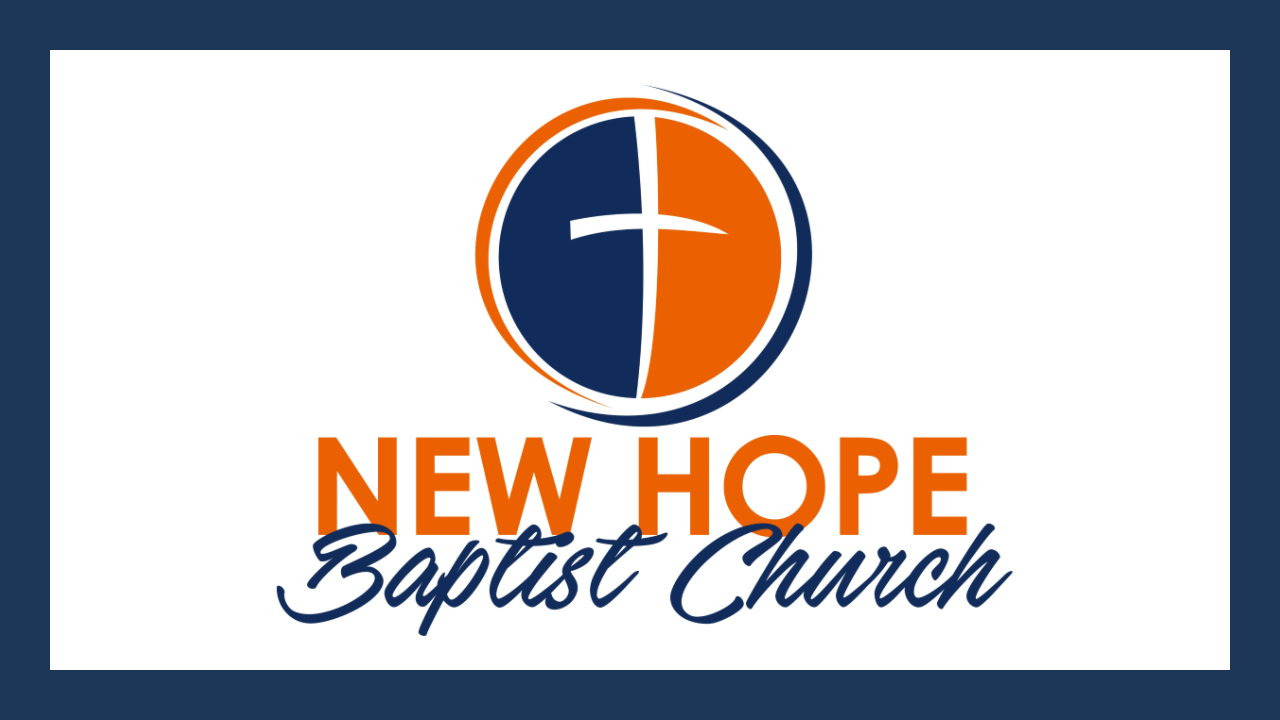 New Hope Baptist Church: is an Old-Fashioned, Independent, Fundamental, Baptist Church. We are a church that is excited about what the Lord Jesus has done for us, and what He will do for others. The head of the church is the Lord Jesus Christ. The King James Bible is our sole authority for faith and practice. It is our desire to be a true New Testament church. We believe in and practice old-time Preaching, Praying, and Praising The Lord!
At New Hope Baptist Church: though we have one message - the message of the Death, Burial and the Resurrection of the Lord Jesus Christ, and one ministry - the ministry He has given us to go into all the world and preach the gospel to every creature, we are seeking to carry this out in several ways.
At New Hope Baptist Church: we are a Church that cares about people. We are here to help people find Salvation, Restoration, and Encouragement in the Lord Jesus Christ.
At New Hope Baptist Church: we believe that the Lord Jesus Christ is alive and is worthy to be worshipped and praised. We strive to focus on the Word of God, and on The Lord Jesus Christ, and to mantain Unity and Liberty in order that we may truly worship the Lord in Spirit and in Truth.
---
Our Mission is: To Glorify God by: Exalting the Saviour, Exhorting the Saints, Expounding the Scriptures, Evangelizing the Sinners, and Expecting the Son.
---
We hope that you will check out our website and come visit us soon. We believe at New Hope you will find a warm friendly atmosphere and liberty to worship the Lord Jesus. Come visit soon and see for yourself, New Hope Baptist Church is a Church:

"Where Old Time Worship Is Not Endured, It's Enjoyed!"